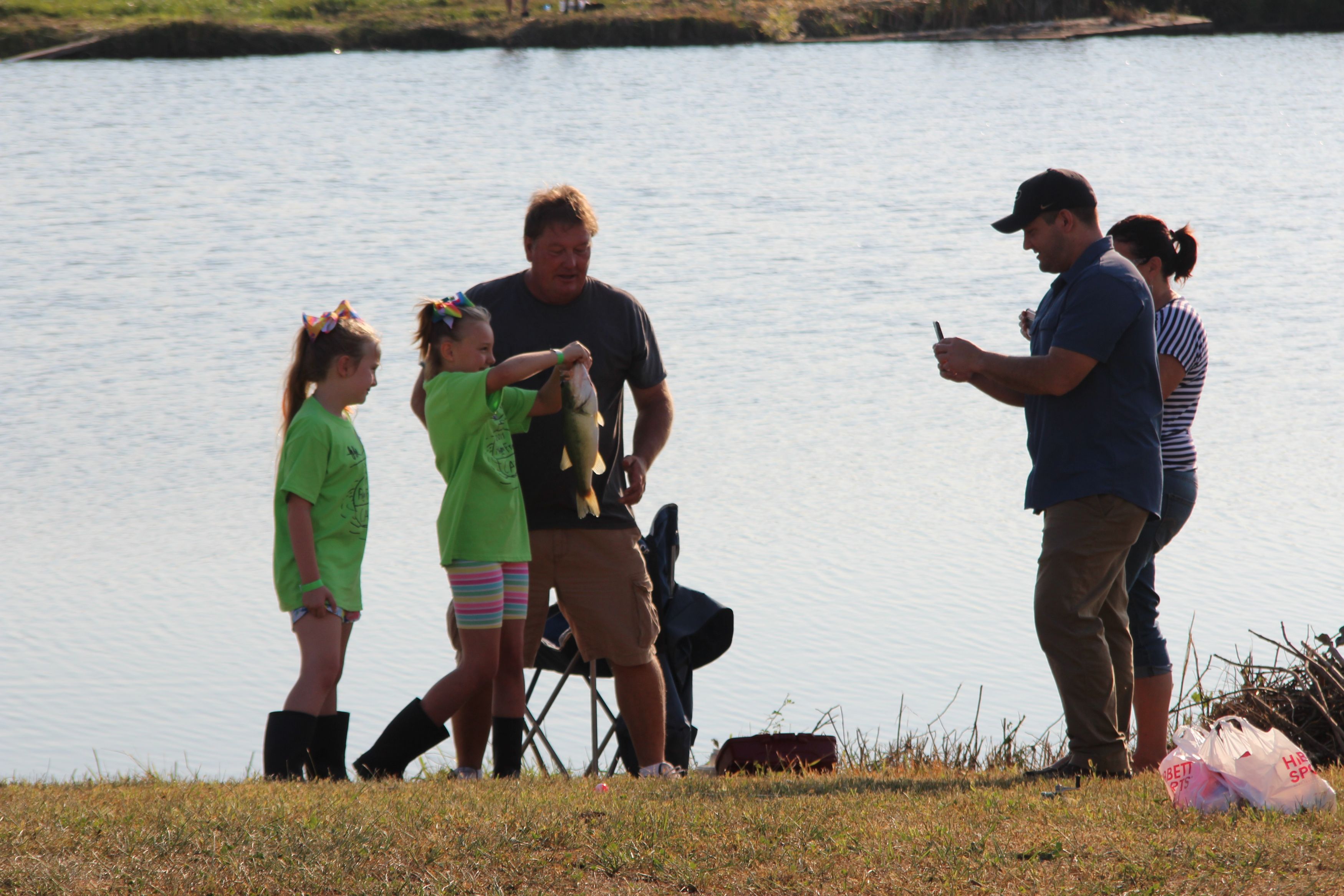 What is the Fishing Frenzy?
The Fishing Frenzy is the Christian Academy of Madison's annual school-wide fundraiser. Rather than selling a product, our families, faculty, and staff ask the people they love to donate a monetary gift to the school they love.
Those families who participate in the fundraiser participate in a culminating celebration event: the Fishing Frenzy, which takes place the third Saturday of September. All participants wear a special t-shirt designed for the event by one of our own students. Families spend the morning fishing together and then enjoy some time on bounce houses, bidding at a silent auction, winning prizes, and feasting at a cook-out. It is a wonderful time of fellowship!
You can help us!
It is our prayer that the funds we raise from this year's event will enable our school to keep tuition at a low rate; to continue to provide qualified, Christian teachers and quality, biblically integrated education; and to continue serving families as we have since 2007.
This is how you can help us to reach our goal of $25,000! First, we need you to pray that God will grant us wisdom and provision as we move into the future of our school. God hears the prayers of His people, and we ask you to pray.
Second, we would love to have you donate to the Christian Academy of Madison on behalf of the family sending this to you.
You may donate online below or by mailing your check to the school at 477 W Hutchinson Ln., Madison IN 47250. Please make checks payable to the Christian Academy of Madison.
Your contribution is tax-deductible, as CAM is a non-profit organization. Please be sure to add the students' names you are donating on behalf of in your check memo line or on the memo line below if donating online.
Thank you and God bless you for your consideration and generosity!