Opportunities for Student Involvement
Statistics show that overall student success in school is closely related to the student's involvement in school activities. Opportunities for students to participate in extra activities are outlined below. Please note that most extracurricular activities do have additional fees tied to them that are not included in tuition cost, and participation does require that those fees be paid.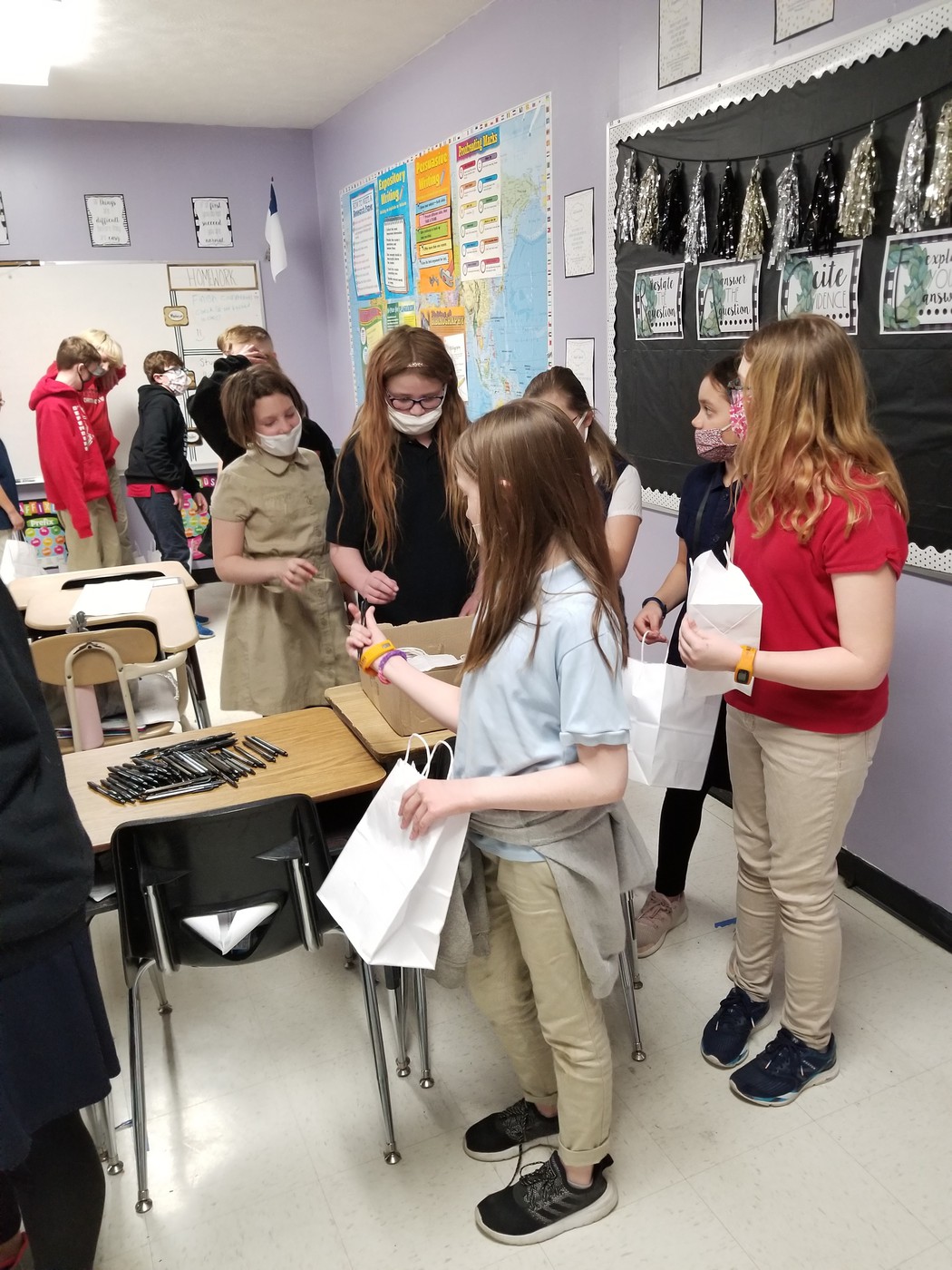 Service
Christian Academy of Madison endeavors to teach its students to recognize the importance of humbly serving God and others (Matthew 25:24-40). This may be done by sharing the Gospel within our community and around the world or by serving those around us in some tangible way. Even children can share the love of God with others! Students will participate in service and ministry opportunities at least once per quarter. Some of these optional opportunities will be school-wide, and some will be completed by specific classes or groups of students.
ACSI Student Activities
Students will have numerous opportunities to compete against other Christian school students through academic and fine arts competitions such as: Math Olympics, Creative Writing, Spelling Bee, Speech Meets, Geography Bowl, Piano Festival, etc. CAM also holds a school-wide spelling bee each year.
Music
Students in K3-6th grade will participate in several music programs, including one for Grandparents' Day, one at Christmas time, and one in the spring. During these performances, students will demonstrate academic proficiency, spiritual growth, and creative ministry. Students may recite Scripture, poetry, and other academic knowledge; sing songs; and/or perform small skits.
Clubs
Secondary students have the opportunity to participate in various extra-curricular clubs. Participation is a privilege; therefore, students must have family accounts up-to-date, maintain a GPA of a 2.0 or higher, and pay all dues/fees required by the club. Club sponsors expect those students involved in clubs to attend a specified number of club meetings in order to attend additional activities and field trips.